Cultivate Your Inner Gratitude Daily With These Small Tips
Welcome to the month known for being grateful! (Aka November). To celebrate the spirit of the month, we'll be writing a post every Friday under the theme of #GotGratitude. After all, when we exhibit bouts of gratitude, the outcome is a positive outlook, and a positive outlook makes our lives easier!
This first post covers the topic of self-gratitude. Below is a list of small tips and daily reminders that have the intention to make you more grateful for yourself. We understand that it may be easiest to turn gratitude into "I'm grateful for you"; however, when was the last time you sat down and said thank you to yourself for all you do?
Series 1: Self Gratitude.
To start, make sure to get rid of any negative mindset you may be carrying.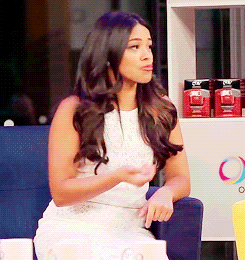 Each morning for the next week, look in the mirror and name something you are grateful for with your body. Whether that be your full set of teeth, hair, or even eyesight, take the time to find something that makes you feel inner confidence.
---
Be kind to yourself throughout the day. Replace "I'm not good enough to do x, y, or z" with "I'm grateful to be able to do x, y, or z."
---
Treat yourself without feeling guilty.
---
Instead of finding faults in any personal situation, find the positives.
---
Dig deep and write out 3 things each day that you love about yourself and why.
---
When you make a mistake, forgive yourself. You are just human, after all.
---
Treat yourself right. Take a long bath and use oils that will make your spirits happy, and mind relaxed. Not sure which to use? Try this Self Love Blend (two drops each):
Patchouli Dark 100% Pure Essential Oil
Lavender 100% Pure Essential Oil
Add in some of our Lavender Bubble Bath Oil, and your set to cap off the day the right way!
---
How do you cultivate gratitude or treat yourself? Tell us below!
Health & Happiness,
Like it? Pin it!